Private Hospital

in Johor Bahru
LMC offers medical services in the following clinical disciplines: 
Anaesthesiology
Clinical Research
General Medical Consults and Services (Common medical ailments and check-ups, including:
Minimally Invasive Surgery (MIS) (Laparoscopic/Keyhole Surgery)
Women's Health
Outpatient Oncology Services
Plastic & Reconstructive Surgery
Pregnancy & Delivery
Landmark Medical Centre (LMC) began operations in 2005. As we approach 15 years of existence, LMC is  committed to enhance our healthcare provision to the local populace and the region at large.
LMC will be embarking on restructuring our medical centre into a dedicated, patient-centred, 'boutique' healthcare  facility, where our uncompromising focus will be on patient well-being and satisfaction. It is our desire that  patients will feel right at home, whilst seeking medical treatment at LMC, even during their most ill of days.
In this era where medical technology is rapidly advancing, LMC aspires to be right in the mix, to ensure our  patients receive access to the latest medical therapies and interventions. To this end, LMC has established an  Independent Ethics Committee (IEC), sanctioned by the National Committee for Clinical Research (NCRR),  to encourage and facilitate clinical trials within our Hospital facility.
In the last year, we have established an outpatient plastic surgery department and will be looking to continue to expand our medical services in the near future. We have also registered 2 phase 1 clinical trials on cellular therapy, with the National Malaysian Research Registry (NMRR) and are currently awaiting ethics approval.
I believe exciting times are on our horizon and the most important pieces of any organisation are its people. I will  like to take this opportunity to thank all staff who make the daily functions of our healthcare facility possible. As  we move forward, I look forward to seeing our organisation grow in tandem, as we strive to place LMC at the  forefront of Medical Healthcare provision in Malaysia.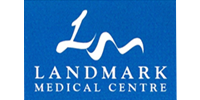 Trusted Medical Service Provider
Make A Consultation Now !